This is a short story about the little girl and Biscuit working on a Christmas gift to give to her grandparents.
If you have a toddler, preschooler or kindergartener who loves dogs or enjoys other Biscuit books, this one is for you.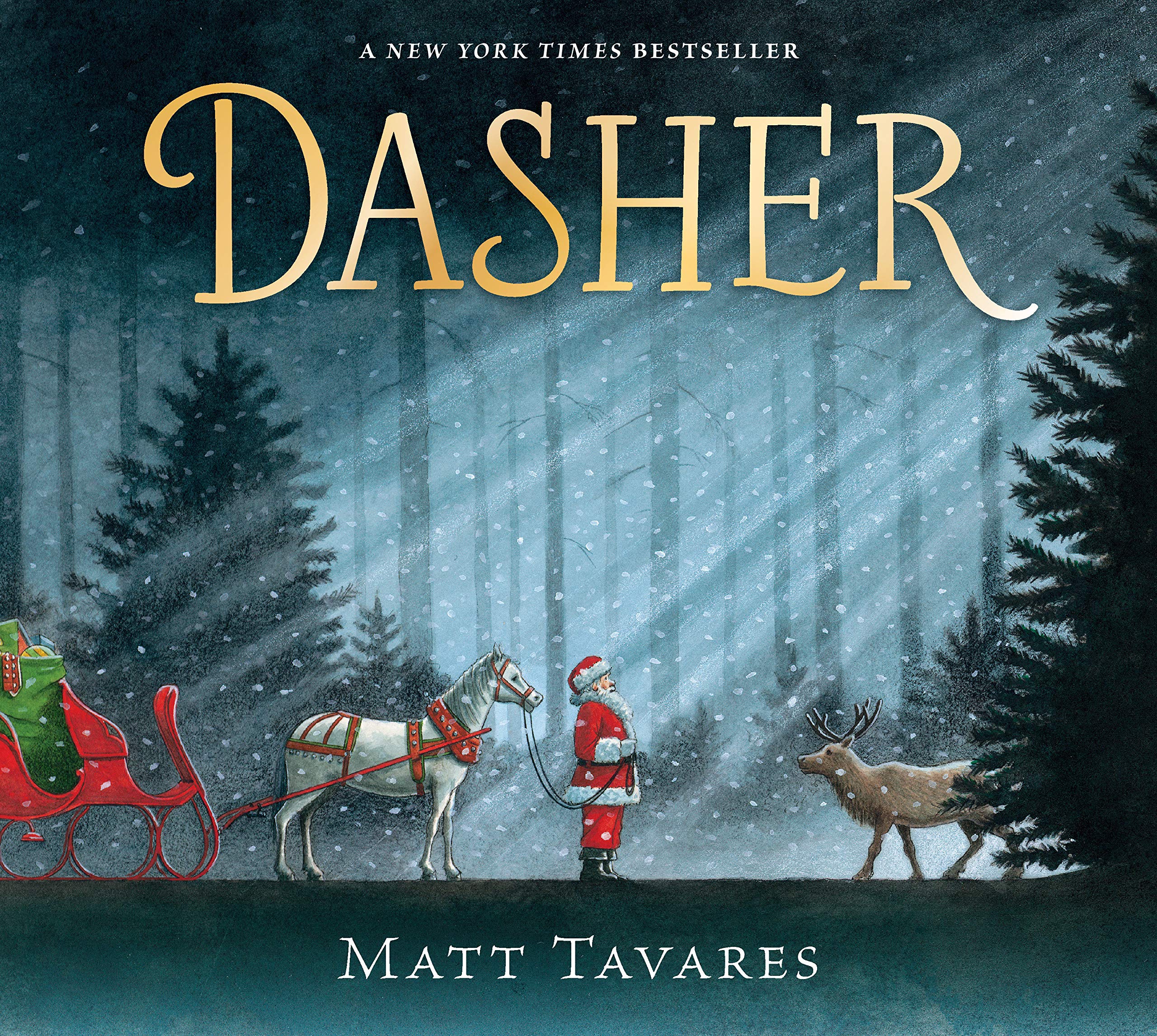 The story of how Dasher met Santa and helped Santa create his reindeer team to get around on Christmas Eve.
This was a new book to our collection this year and did NOT disappoint. At least it wasn't a disappointment to me or my 12-yr-old. My 3-yr-old needs to grow into this book a little more, but this story is one that will stick with us for years to come.