My blog has definitely been neglected.
So sorry World of Weeks!!
We are feeling pretty settled in our new home. Not so much our new neighborhood though, primarily thanks to COVID. Hopefully things will change this spring and summer.
The girls miss living close to their friends (as do I), but they really do like our new house. Arryn especially likes it because there is so much more room inside and out for her to play.
Hubby is enjoying his office space. If we could manage to get everything unpacked and put away in there, it would be even better. Progress is being made, slowly as it may be and thanks to others moving in and out of our neighborhood, we've been able to rid ourselves of moving boxes to free up garage space.
Our winter weather here in Texas has been crazy. Although most of the world already knows that. We got several inches of snow that stuck around for days.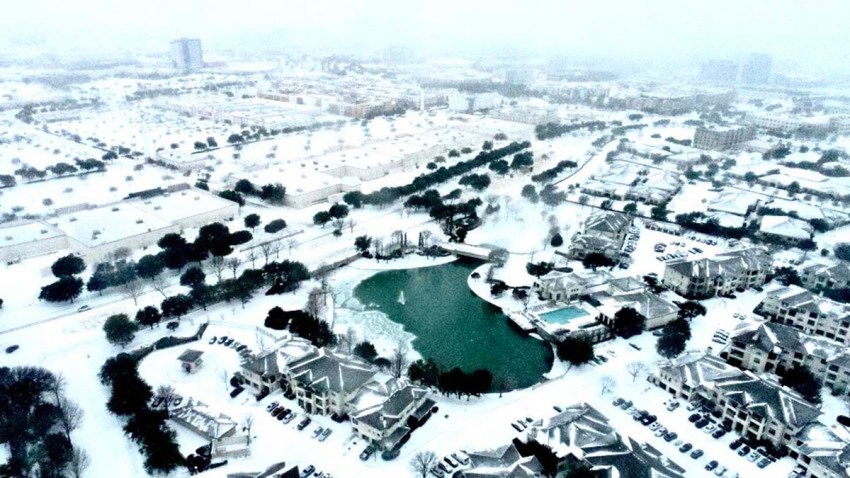 The freezing temperatures, while uncommon for such a long stretch here, felt like we were back in Illinois. We were also lucky that we didn't lose power, like so many others in Texas. I think we are on the same power grid as the fire department, which is why the lights stayed on. However, we did have to conserve energy by keeping our lights off, thermostat turned down and asked to not use our gas fireplace. It will be interesting to see if Texas makes any significant changes as a result of the chaos, damage and deaths that were caused by the energy crisis here.
But back to the World of Weeks.
I've had some trouble finding a good rhythm since moving and I'm hoping to get the girls and I on a much better schedule next month.
I'm not sure it's as much the move as it is the exhaustion of all the COVID related stuff over the past year. Some of my other friends have expressed the same type of exhaustion. Hubby and I recently got our second COVID vaccine as have some of our friends and family. We're hopeful that in the very near future, some get togethers will be possible.
Another topic of conversation that is popular in our home right now is retirement. It's getting much closer than we like to admit and with a few years left, we are exploring all our options for how we make the most our of our retirement years.
They say life begins at retirement and we would love to have a great life in retirement.
Since we'll still have 1-3 kids still living at home when we retire, we'll need to have more financial resources available to us. We've spent a lot of time feeling like our situation is different from so many other retirees. However, we've come to realize that it's not that much different from so many others who started their families later in life or those who are raising grandchildren. Our plans just need to include more than two in retirement and it's nice to know we have options and the resources to make sure we are all being taken care of.
We're living life as best we can right now while making plans for the future. That certainly isn't different than what most everyone else in the world is doing.
I'll try to not be so neglectful with my blog going forward. I want my children, grandchildren and great-grandchildren to have some hopefully good and interesting reading material in the years to come.
If I still have any readers, please take a moment to say hi and if you care to share, let me know what exciting things are happening in your lives.