The book reviews came to a screeching halt last week when life threw us a curve ball.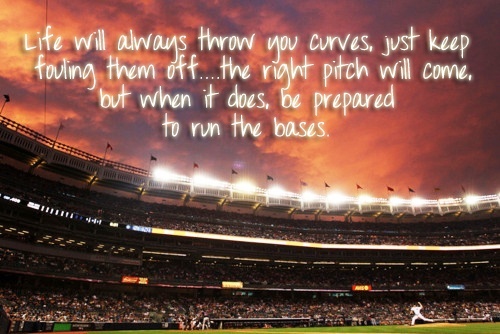 Let me start by sharing a little bit about our story, for those who may not want to go back and read previous posts.
Hubby and I are the parents of six children. Three of the six are biological. Two of the six were adopted internationally. One of the six was our foster baby who we adopted 16 months later. We also had many other foster children come in and out of our home over about a 5 year period. One of those children was our youngest's baby brother who went on to live with another family member on his dad's side of the family.
After our last two foster children left, we told our foster care agency that we were done and closing our home. Foster care is hard, but at the same time, it was one of the most rewarding and meaningful things we had ever done in our lives. It just so happened that the last kiddos to leave were our daughter's baby brother and two sisters we had in our care for 2 1/2 years. Those good-byes were the most difficult of all, and we have had some very hard good-byes over the years.
We moved on from foster care and prepared to sell our home. It didn't take long and just over a year ago we moved into the home we live in now.
Several friends and family teased us about moving to a larger house after we had lived in a much smaller house with foster children. Honestly, we weren't looking for a much larger house, we really just wanted an extra bedroom for the girls and an office for hubby. We got what we wanted, plus an additional bedroom and a much larger back yard. It's really been a great fit for our family.
But what does any of this have to do with the halt in book reviews?
Last week we received a call that caught us a bit off guard. CPS contacted us about taking a baby boy that has been in care for almost six months. Former foster parents don't get calls from CPS unless the child has a connection to the now unlicensed foster family, so this call meant there was a connection.
Our youngest had become a big sister (again) and we were being asked to take her baby brother.
This is probably a good time to also explain that when a child is put in the foster home of a non-relative, CPS begins looking for a family member who is willing and eligible to taken them. The goal is to reunite children with mom and/or dad or keep them with family when reunification isn't possible.
When we received this phone call, CPS had exhausted their search for family and since we adopted the baby's sister, we were the next step in this process.
Some might thing the decision is a no-brainer, but if you've been reading my blog, you'll know that we've been focusing on retirement in the not-too-distant future. Retirement was going to take place with two or three kids still at home, but we hadn't planned on three of four still being home. So we had to consider retirement, finances, age, health, housing, etc.
There were a lot of talks and gathering more information and talking more and thinking about what was best. But at the end of the day, the one piece in all of this was the fact that our daughter had another baby brother who was separated from all his biological siblings in the same way our daughter is separated from them. If we were to say no, that separation would continue and we have an obligation to our daughter's physical, emotional and mental health. We could easily jeopardize her emotional and mental health when she realizes that she had all these siblings and we had the opportunity for her to be raised with one of them and said no. That just didn't sit right with us.
So, after a week of carrying the weight of a decision that seemed too enormous, we called CPS and said we would take baby brother.
We still have some reservations, but at the same time, we know we've made the right decision for our family and especially for our daughter and her baby brother.
This is still a foster care case, so we will be working on getting re-licensed and working the CPS to set up visits with our daughter and baby brother while we wait for all the final approval for him to be moved to our home.
Also, as a foster care case, there is always a risk that something could happen that changes the status of the case. For now, we'll do everything we can to make sure these two kids have as much time together as they possibly can. That could be a few months or the rest of their lives. Only time will tell.
I guess buying the bigger house was the right decision after all. We just didn't know it a year ago.