For about half of her life, Lili has been taking art classes. She's been fortunate to learn under some good teachers, but there is one who has stood above the rest.
Ms. Lina (as she is known to Lili), moved from Texas to Sarasota this past year and opened her own art studio. So after our visit to the Sarasota Jungle Gardens this week, we took a short detour to surprise Ms. Lina. She didn't know we were in the area, so when we opened the door and saw Lili standing there, the expression on her face was priceless.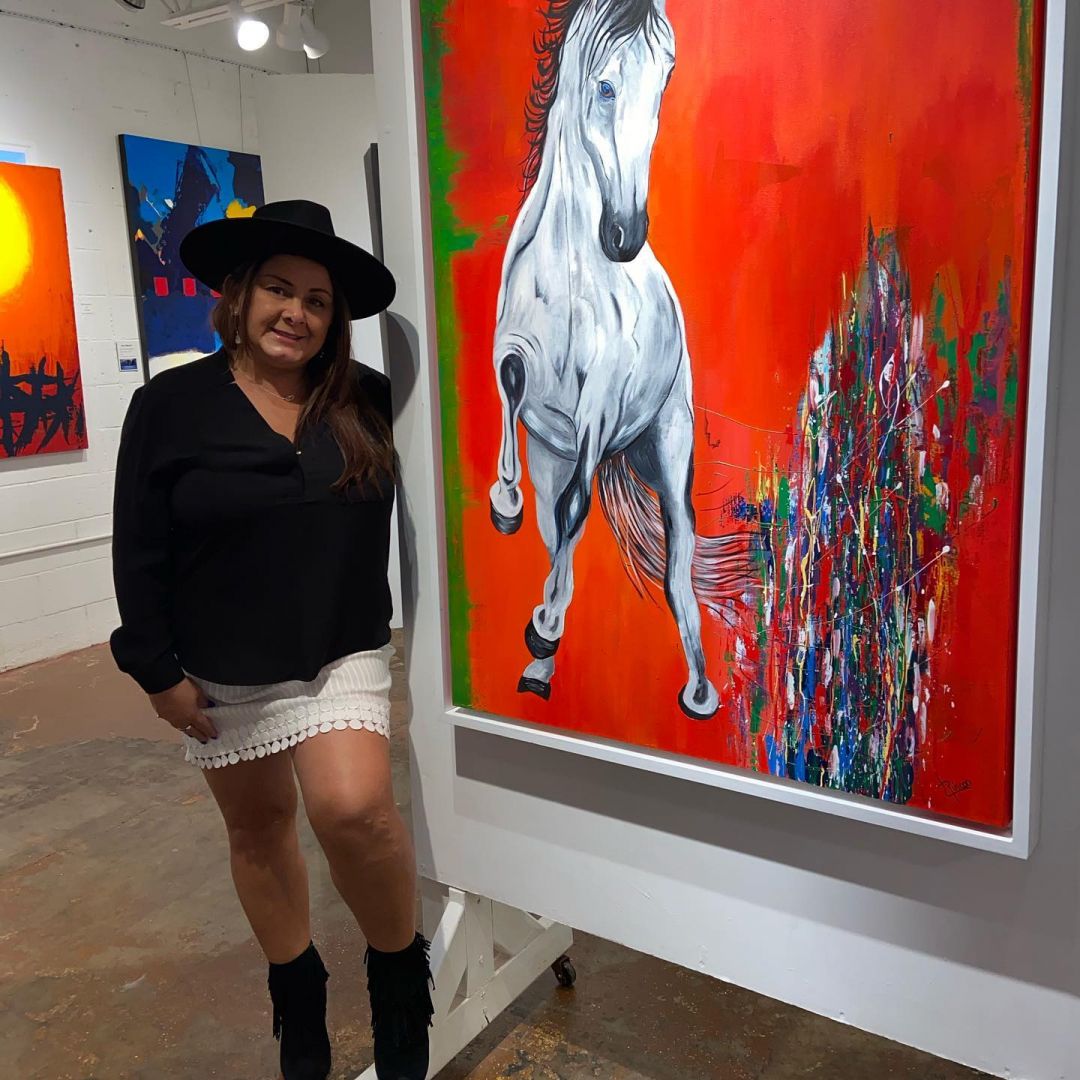 Lina Rincon Art Gallery & Studio is charming, to say the least. She creates beautiful pieces of art and sells them from her gallery. She also features a couple other artist's work which are for sale as well.
In her studio she conducts art classes for children and adults. She runs an art camp for kids in the summer, can set up her studio for birthday parties or groups who are looking for a place to host a painting event.
Starting a business is a challenge.
Starting a business during COVID is an even bigger challenge.
So if you are in the Sarasota area and happen to be looking for a piece of art for your home or a class for you or your children, check out Home | Linarinconart.
If you're outside the Sarasota area, but looking for some artwork for your home or office, check out her website and anything you purchase can be shipped.